Útila
February 13, 2018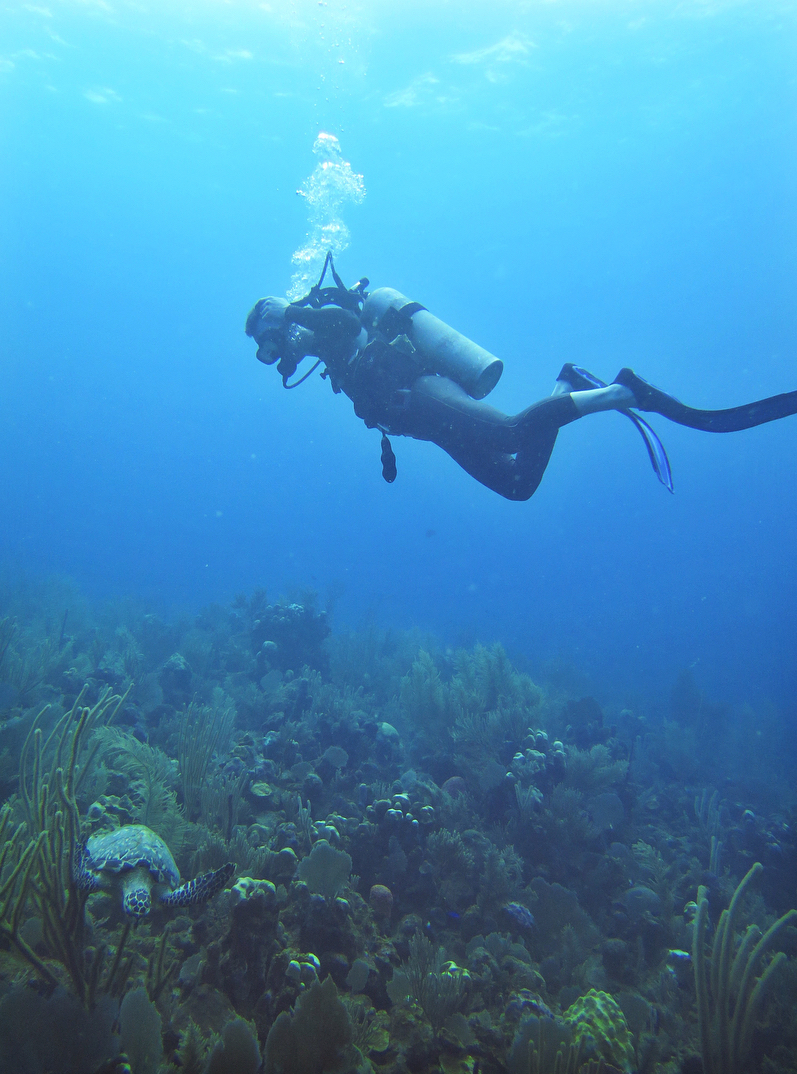 In February, I spent 2 weeks on a little island off the coast of Honduras called Útila that's known for its diving in the Mesoamerican barrier reef.
I started diving in the Sound back home and it was great to be back in the water. Had the chance to run through diver rescue scenarios, hit 40m during my deep dive spec, did dark dives where we turned off our lights and swam in the bioluminescence, learned how to dive plan using nitrox, and did an overhead wreck dive where we used a reel to enter a wreck called the Halliburton.
When not diving, I drank Salvas like water, paddleboarded under double rainbows and ate pastelitos until I got my fill.